Description
Description
Watts247 is the only authorized distributor in North America
This RS232 cable can be used as an alternative to the USB B or micro USB cable. We recommend all MPP Solar customers/installers keep one of these RS232 cable with them as a backup for the rare cases where you have communication. It gives you an alternative to try to gain more information on what the problem is exactly.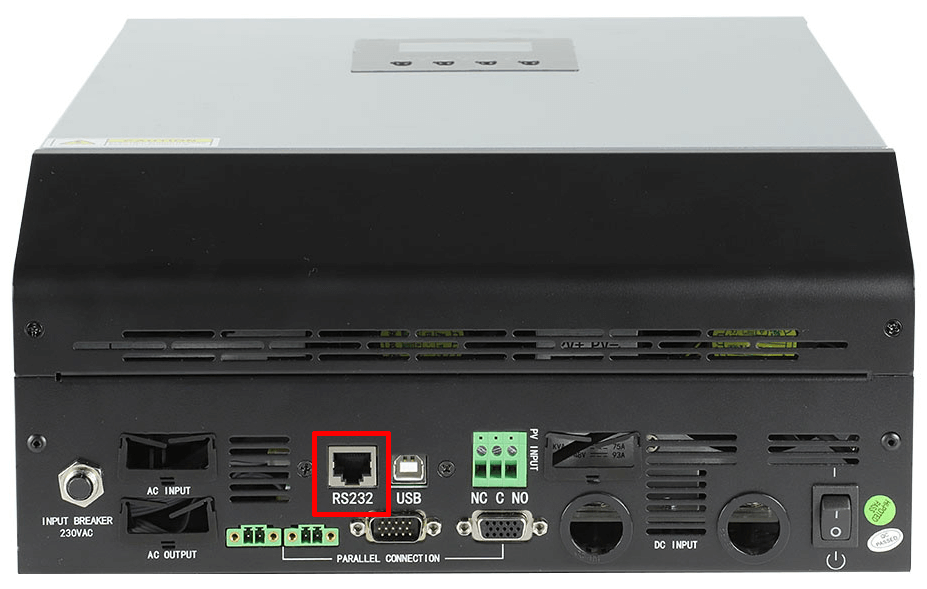 Specification:
View how to configure in SolarAssistant
A single cable can monitor all inverters in a parallel installation.
What is SolarAssistant?
SolarAssistant is software used to monitor and control your solar system. It is designed to run on a Raspberry Pi that is plugged into the solar inverter and optionally a battery BMS. The idea is that you leave the PI running permanently. The application can be accessed from a web browser or the Android/iPhone app via local network or the internet.
Live Data updates every second.
Package includes :
9 to 60V DC  to 5V DC Power supply for your PI  (connects directly to the Inverter battery)
Raspberry PI with 32GB Pre Loaded and Registered Software  (up to 10 years Data)
Use the USB Cable that is supplied with your Inverter to link the Pi with your Inverter (we have other cables available for MPP Solar and Deye if you need to connect via RS232 port)
One Solar Assistant PI can connect all your parallel connected inverters!  Not like Watch-power / Growatt Etc
Accessible via:
Bluetooth (No internet connection?, no problem)
Local Wifi Access Point (it has its own) – no internet required
Or link it up to the internet, and view your device from the Internet
Complete  security – Nothing is stored on a Cloud Server – NADA,  its all stored and remotely accessed right from the internet to YOUR Data Logger, these days your data is sold – not with Solar Assistant!
Viewable on Any Computer / Android / iPhone etc
Manuals and Instructions:
https://solar-assistant.io/
Can also connect directly to your EG4 Battery BMS and many others with RS485 communications
EG4, PylonTec
https://solar-assistant.io/help/battery/eg4
https://solar-assistant.io/help/installations/axpert-parallel-pylontech
Use case video